Extended life Pressure Gauge with longer Service Life and higher Accuracy
By using the Pressure Gauge EL, BAMUL Dairy was able to avoid diaphragm ruptures caused by sudden fluctuations in the pressure.
15 Sep 2021
The Bangalore Urban, Rural & Ramanagara District Co-Operative Milk Producers societies Union Ltd.
(BAMUL)
was established 1975, and is the second largest Dairy Co-Operative in India. In the south of India, it stands first in terms of procurement and sales. NANDINI is the in-house brand for Pure and Fresh Milk and Milk Products. Bamul has become one of the most sophisticated dairies in India by adopting
Computer Controlled State of the Art Technology
.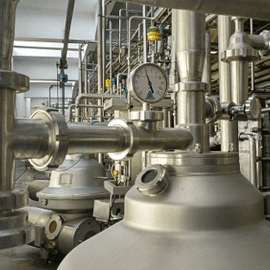 Read the entire application report! Just click here.