Award for distribution partners
New certificates for "Authorized" and "Preferred" partners confirm the successful co-operation worldwide
20 Feb 2020
Alberto Bagagli (Managing Director Smeri s.r.l., Sales Partner for Italy) and Stefan Hauck (Sales Manager Anderson-Negele) are pleased to present the new partner certificate which expresses the successful cooperation for an optimal customer service.
The name Anderson-Negele stands worldwide for highest quality products and service. In order to ensure worldwide the same high level of consulting, service, delivery speed and information availability, an intensive cooperation with the dealers around the globe has always been in focus. The CP2 certification program documents which of the distributors can meet these customer requirements to a particularly high degree. An evaluation according to various criteria as well as the participation in special training measures on products, applications and background knowledge for optimum customer advice form the basis for the award of the certificates as "Authorized Partner" and, in the highest category, as "Preferred Partner".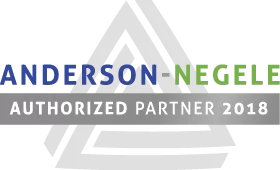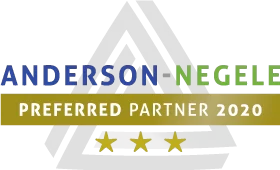 Dealers with such a certificate are clearly highlighted in the contact form on the homepage. The certification is renewed every year and thus remains an incentive for Anderson-Negele and its distributors to always do their utmost to ensure maximum customer orientation and, eventually, the greatest possible customer satisfaction.