Lounges Congress 2020
Product launch at the Pharma Congress Lounges in Karlsruhe: Pressure sensor with diaphragm monitoring
9 Dec 2019
Protection of high-quality products against contamination: double pressure diaphragm with integrated monitoring
For the first time Anderson-Negele publicly presents its new technology for monitoring the integrity of the diaphragm in pressure sensors. At stand I3.3 you can experience the Sentinel DFI (Diaphragm Failure Indication) live from 28 to 30 January 2020. Paul Wagner, Head of Marketing and Product Management, will also give a presentation on the possibilities and advantages of this technology for improving protection against contamination in pharmaceutical processes on Tuesday, 28 January 2020 at 3 p.m. in room 4.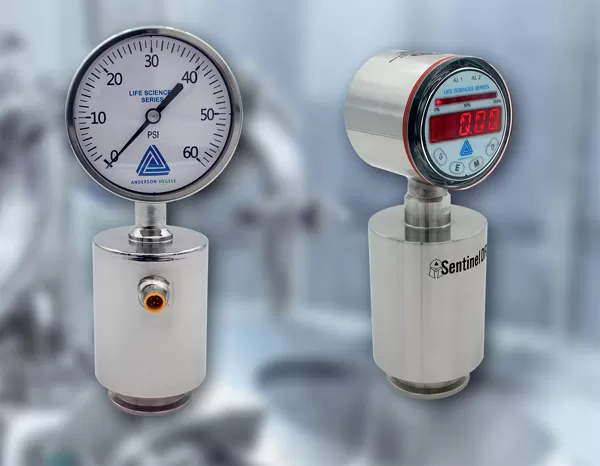 In the case of classic pressure sensors, the event of diaphragm damage can cause the product to come into contact with actuation liquid or, in the case of "dry" sensors, with non-sterile interior sensor parts. A fracture of the diaphragm can even remain undetected over the course of several production cycles and thus cause contamination with correspondingly high losses in value. The special technology "Sentinel DFI" (Diaphragm Failure Indication) offers a reliable remedy. On the one hand, a double diaphragm increases protection against contamination in the event of a fracture of the outer diaphragm. Most important, however, is the continuous electronic monitoring, which immediately detects any diaphragm damage and actively signals it with an alarm so that the sensor can be replaced before the next product cycle.

For further information on the Lounges Congress
click here
.
For further information on presentation of Paul Wagner
click here
.