The balance tank level is measured to prevent costly overflow (and loss of product) as well as ensure a stable supply of milk to the pasteurizer to prevent burning. A low-level switch will divert the milk out of the pasteurizer into the balance tank when the level is too low. Balance tank used in Prabhat Dairy is around 800 mm.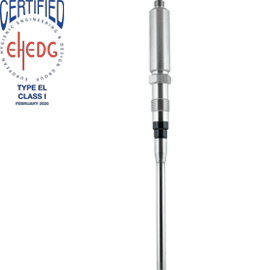 Level transmitter used in Prabhat Dairy: NSL-M-00

Level switch: NCS-M-11 will intimate the PLC system that in case of Balance tank is empty or going to be over flow. This will control the wastage of product and will ensure continuous milk flow in the pipe.