Client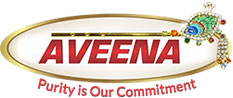 Aveena
Application Detail
Aveena Milk Products Pvt Ltd – is completely designed to function as a one-stop solution to cater all the aspects of dairy production right from packaging to delivery. Based in Roorkee, Bhagwanpur Aveena Milk is one of the most advance dairies and well known for their quality standards. They are the early adapters of the hygienic systems and have set the International benchmarks to deliver the best quality Milk under the brand name Aveena Milk…
Aveena Milk Products Pvt Ltd has installed ITM-3 in their pasteurization process for phase separation of milk and water.
The Requirements
Aveena Roorkee plant had an issue of losing milk during milk pasteurization. They wanted to monitor milk and water phase separation during the start-up and end-of milk pasteurization. Their main objective was to get rid of milk loss during the start-up and end-of milk pasteurization along with the time based manual operation.
The Anderson-Negele Solution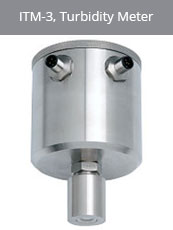 Our technical team saw that Aveena plant was fully automated with PLC and SCADA. Then they minutely observed each and every section of the process and came to the conclusion that their main issue was manual based measurement on sight glass and manual valve along with time based phase separation in PLC which was leading to such losses. The team recommended to install one Turbidity meter ITM-3 and one pneumatic actuated three-way valve in order to completely automate the process at tartup and end of milk pasteurization. But then the customer raised a concern as to how the suggested ITM-3 will get installed without changing or affecting their existing set-up and process. The Anderson-Negele team immediately understood the problem and provided an easy solution with their CLEANadapt fittings which are designed and approved by EHEDG International hygiene standards and makes the installation very smooth and hermetically sealed. This not only helped the customer to do product saving during milk pasteurization but also saved flushed water during CIP process. By installing advanced Turbidity Meter ITM-3 not only the customer was able to save lot of milk and water but it also reduced the load on Water Treatment Plant as well as Chemical in ETP (Effluent Treatment Plant). The customer highly appreciated the product and dedication shown by Anderson Negele team in solving the problem efficiently without disturbing the regular process.
Why the customer decided for Anderson-Negele
No manual intervention in the PHE (Plate Heat Exchanger)
Product and water saving
Easy installation with our CLEANadapt
Faster return on investment
Reduce load on ETP during CIP and flushing of PHE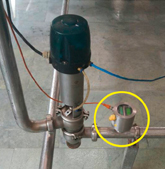 Features
Front flush sensor
Independent to reflexions at small diameters or electro-polished surfaces
No color dependency (wave length 860 nm)
Smallest pipe diameter: DN 25
Four measurement ranges, two externally switchable
High reproducibility: ≤ 1 % of full scale
Switching output (switch point and hysteresis free adjustable)
Analog output 4...20 mA (standard)