Anderson-Negele worldwide: New representative in Mexico
Anderson-Negele worldwide: New representative in Mexico
5 Jun 2014
Anderson-Negele has strengthened its presence on the North American continent with the addition of Oscar Ramirez to its international sales team. Mr. Ramirez has more than eight years of experience providing technical customer services in the use of hygienic sensors in dairies and in the food and beverage industry.
Here Mr. Ramirez provides insights into the Mexican market for hygienic products.
The Mexican market is characterized by a range of bilateral trade agreements with numerous countries in Europe, America and Asia. Today, a regulatory framework ensures free and fair competition in almost all market areas. In addition, European and American production standards are predominant. For this reason, many large international brands in the food and beverage sector have established a solid presence in this North American country.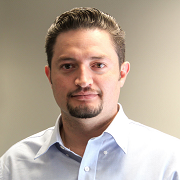 Oscar Ramirez
The dairy industry of Mexico generates an annual revenue of 6.5 billion dollars.
The Mexican market for refreshment beverages creates an annual turnover of 17 billion dollars.
Notwithstanding the investments of international companies, there are many large and medium-sized local companies whose brands continue to be popular and gain market shares. This applies especially to the milk product market, which is dominated by several local Mexican manufacturers.
"The demands for quality and adherence to standards in Mexican production facilities are high. Anderson-Negele is able to provide sensors that are perfectly suited to improve performance in almost every application in hygienic production processes," notes Oscar Ramirez.