NSL-F: Precise Continuous High-Speed Level Measurement now also with IO-Link
The extremely flexible potentiometric level sensor NSL-F, which can be adapted to the most demanding media and operating conditions, extends the range of modular hygienic sensors with IO-Link.
3 Jul 2019
Thanks to the Anderson Negele-specific Flex-Hybrid technology, it is now very easy to operate the sensor with either digital IO-Link or analogue 4...20 mA technology, but also in parallel with both interfaces. The IO-Link product family now already includes the measuring ranges turbidity, conductivity and level. Pressure, temperature and flow measurement follow in the next steps. With the addition of the IO-Link digital interface, the sensors of the modular platform from Anderson-Negele can already meet the future requirements of the IOT (Inernet of things) standard. The sensors offer maximum flexibility in terms of both hardware and software.
The advantages at a glance
- Flex Hybrid Technology with digital + analogue interface (IO-Link + 4...20 mA)
- Status control and sensor diagnosis for preventive maintenance and avoidance of production downtimes
- Interference-free plug-and-play technology with standard cable for time- and cost-saving installation and commissioning
- Uniform configuration for all sensors - without company-specific programming adapters
- Sensor replacement easier than ever before: Automatic detection, configuration and parameterization when plugged in
- Now available: Level Sensor NSL-F, Turbidity Sensor ITM-51 and Conductivity Sensor ILM-4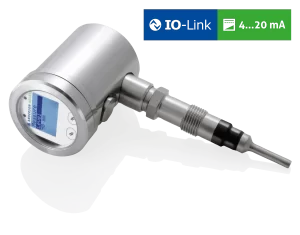 Maximum flexibility at software level: Flex Hybrid Technology
With the special Flex Hybrid technology, the measuring instruments can be operated on demand: either digitally via IO-Link, analog via 4...20 mA, or in both technologies simultaneously. In parallel operation, for example, the sensor can communicate its measurement data via the 4...20 mA connection with an existing analog PLC. For programming and sensor status monitoring, however, the digital IO-Link can already be used with the corresponding software via an IO-Link master. If the system is completely converted to digital communication at a later point in time, the sensor is automatically and immediately ready for use. This means investment security, significantly simplified commissioning and flexible operation that can be adapted at any time.
Maximum flexibility at hardware level: Modular sensor platform
The modular sensor platform with its application-specific configuration offers a cost-optimized configuration that is tailored to requirements and makes it easy to replace individual components such as displays or electronics. In the optional remote version, the sensor and head unit are also separated. The electronics are identical for all sensor types and recognize them independently. This "Smart Replace Design" means that each sensor can be replaced simply by plugging in the cable, and only one replacement device for the head unit and cable is sufficient for all modular sensor types. Only the combination of modular sensor platform and IO-Link creates a unique constellation of hardware and software that is unparalleled in flexibility, simplicity and system compatibility.
Advantages of bidirectional communication
With IO-Link, sensors, actuators and other measurement and control devices can be seamlessly integrated into the entire digital corporate network. IO-Link makes the deepest level, i.e. the field level, usable with bidirectional data streams and thus from and also to the sensors. As a result, there is a multitude of new possibilities for plant control. Each sensor can be parameterized via an IO-Link master, independent of the manufacturer. The status can be checked and specifically queried at any time. In this way, potential faults, signs of wear or an increased risk of failure can be detected at an early stage and production downtimes can be better avoided. Connection and commissioning are easier than ever before and thus save more time and money: simply by plugging in a standard IO-Link cable, the sensor is automatically detected and configured by the IO-Link master making it ready for immediate use. Sensor replacement with IO-Link is easier and safer than ever before and can be carried out independently, at any time and by any employee without any programming effort. In addition, the device configuration of each connected sensor can be stored in the IO-Link Master. The new sensor is automatically recognized, configured and parameterized by the IO-Link Master and is immediately ready for use. With Flex-Hybrid-Sensors from Anderson-Negele you are already now setting the foundation for digitalization in your plant. No matter when this finally takes place.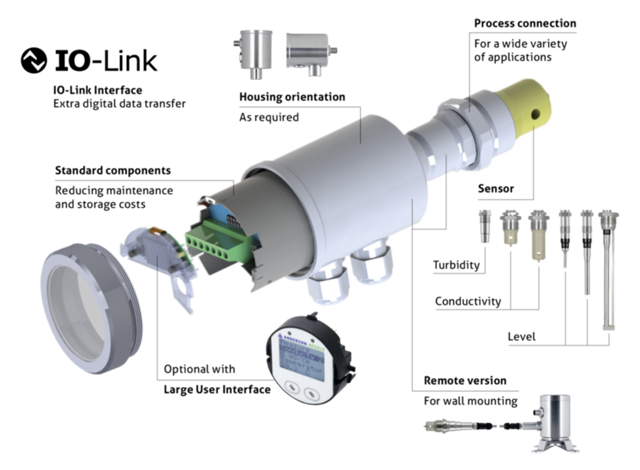 Click here to go directly to NSL-F with IO-Link