Detalle de aplicación
The Application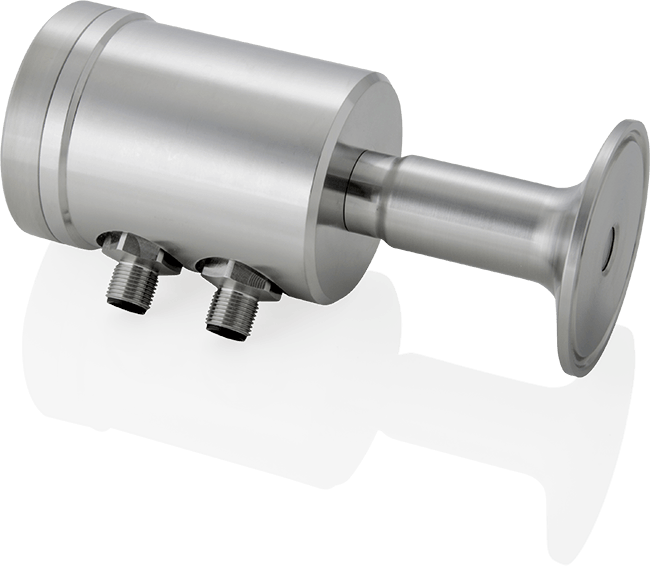 A turbidity meter is located on the return line of a CIP cleaning loop prior to the return drain valve.
The Requirements
At the beginning of a CIP cycle a water pre-rinse is initiated to flush the residual product from the process equipment loop that is being cleaned. A turbidity sensor gives an indication when the rinse water has flushed a sufficient amount of soil from the loop.
The Anderson Solution
The ITM-51 is located in the CIP return line before the drain valve. During the pre-rinse step of the CIP cycle the water returning from the cleaning loop is monitored by the ITM-51. The ITM-51 produces an analog output proportional to the relative turbidity of the returning rinse water. An automatic control (PLC) acts upon the input based on a setpoint that represents the optimal turbidity for the pre-rinse to be complete. Once the signal from the ITM matches the setpoint the control closes the drain valve and advances to the wash step of the cleaning cycle.
The Anderson Advantage
Saves on chemical usage by ensuring soil removal is complete
Relying on turbidity measurement over timers to control the duration optimizes water usage
Reduces time by using just enough water to effectively flush the system regardless of loop length
Standard programmable switched and analog outputs simplify integration into plant control systems
Extended length "L" model overcomes the difficulties of measuring transition with high viscosity product applications
Selectable ranges increase resolution to achieve optimal trigger points for flow diversion
Application Drawing