Consistent craft beer quality thanks to turbidity measurement
Efficient separator control in brewery with turbdity sensor ITM-51
3 Jun 2019
New application Report: The Marlower Brewery proudly describes itself as a "manufactory of brews". The art of craft brewing and the reliably high quality of its beer specialities are both a claim and a commit-ment. Thus, for example, the beer is deliberately not filtered. Ensuring constant natural turbidity through the separator alone proved to be a major challenge. Reliable results were finally achieved with the ITM-51 turbidity sensor.
Click here to find the complete Report.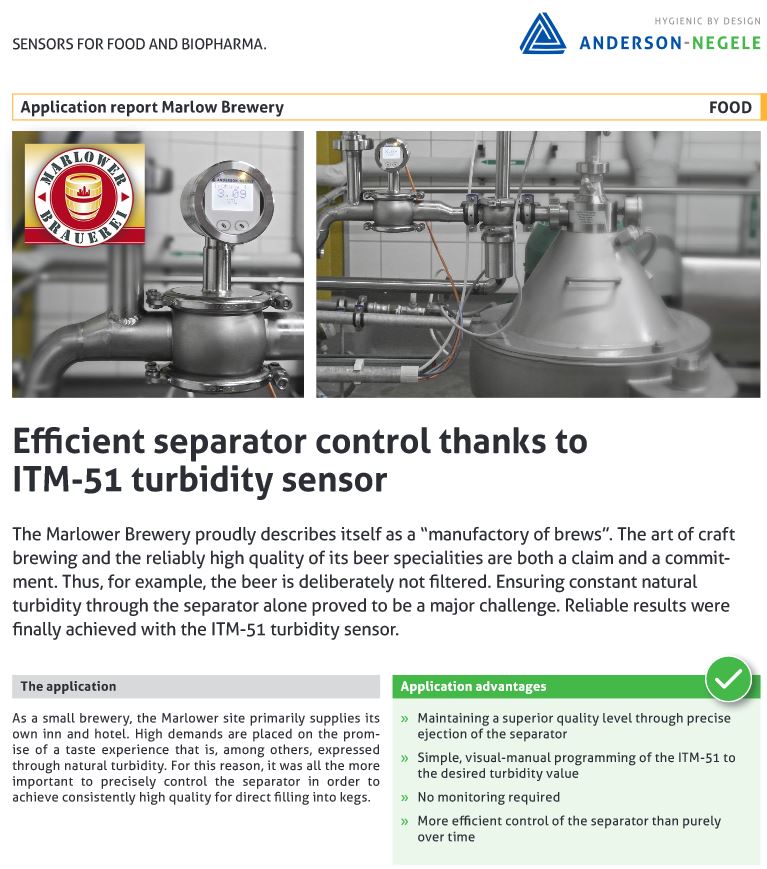 2 Jul 2019

Conductivity measurement with ILM-4 offers clear benefits to the users. A highly specialised equipment manufacturer ...

3 Jun 2019

Efficient separator control in brewery with turbdity sensor ITM-51...

20 Aug 2018

First Authorized Anderson-Negele Partners achieve their certification...